hello, hello! happy wednesday to you, lovelies!! Halfway through the week :) and I'm actually doing a Wear-It Wednesday on time *gasp*
The Oscar nominations were just announced and the best actress category is filled with amazing women:
Glenn Close for Albert Nobbs
Rooney Mara for Girl With The Dragon Tattoo
Viola Davis for The Help
Meryl Streep for the Iron Lady
Michelle Williams for My Week with Marilyn
But with this honor comes a woman's toughest decision. What do I wear?
I have some thoughts!
for Michelle Williams: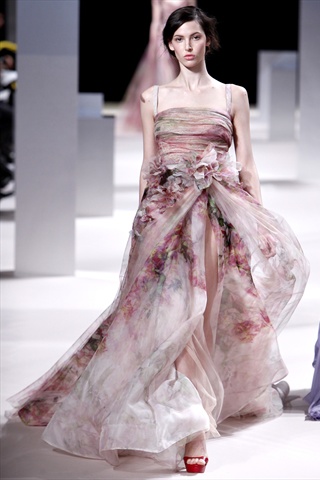 Elie Saab couture, S/S 2012
a romantic dress for the lady that played a hopeless romantic
for Rooney Mara:
Rodarte S/S 2012
edgy, yet feminine. plus the color would POP against her porcelain skin and dark hair
for Meryl Streep:
Badgley Mischka
Fall 2011
(this would be my pick for when I'm nominated ;) It looks super-comfortable.)
for Glenn Close:
Dior S/S 2012
and finally for Viola Davis:
Yves Saint Laurent
I can't wait to see what these fabulous ladies actually wear...it's like the Superbowl for women!
have a great night.
xo, ali