the subject line says it all!
I love weekends where I have plans with my friends, and plans with myself =)
Friday
TGIF!
Work as usual but there was plenty to look forward to! Work was plenty busy, as well.
After work was:
Plus dinner with bff Jen and assorted other friends that I've known forever and they are like family to me. I added a little Forever 21 into that also.
Saturday
Saturday was beautiful here in Western New York. Very uncommon weather for November. Usually the snow is flying by now but I'm definitely not complaining!!
Spent some time with my mom, went for a walk through the park, and ran some errands, including some Christmas shopping. I love Christmas because I love seeing the faces of my friends and family when they open their gift and they love it. I found a book for my dad all about Buffalo sports. If you didn't know, we are a sports town!
I also picked up...
The final Harry Potter *tear*
My collection is finally complete.
I spent the night watching that and Bones, which is my new favorite show.
Sunday
Today was a great end to the weekend. I went to church and breakfast with my parents.
Today was also date day with Blair, whom I love to death.
She and I went to go see our boyfriend, Ryan Gosling, in: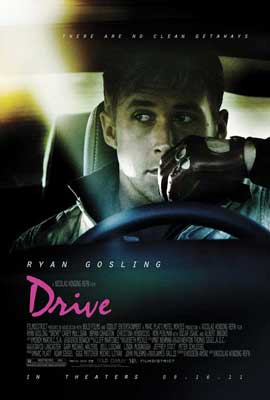 It was so good. Car chases, violence, but also a very subtle and understated love story. Carey Mulligan was great in it as well. We went to the cheap theater where you can get your movie ticket, small popcorn, and a small drink fo $6.00. Amazing. We did Panera and Target too.
Now it's just relaxing with my mom and preparing for a four-day work week!
Hope you all had a great weekend!!