hello, hello!! happy thursday! i'm so glad that it's finally the time of day to put on my sweats and curl up to watch tv. what better time to blog, huh?
so. as i said yesterday, i wanted to talk about the spring lines that are popping up in fashion mags around the world.
Sweet pastels were all over the runways for the S/S lines.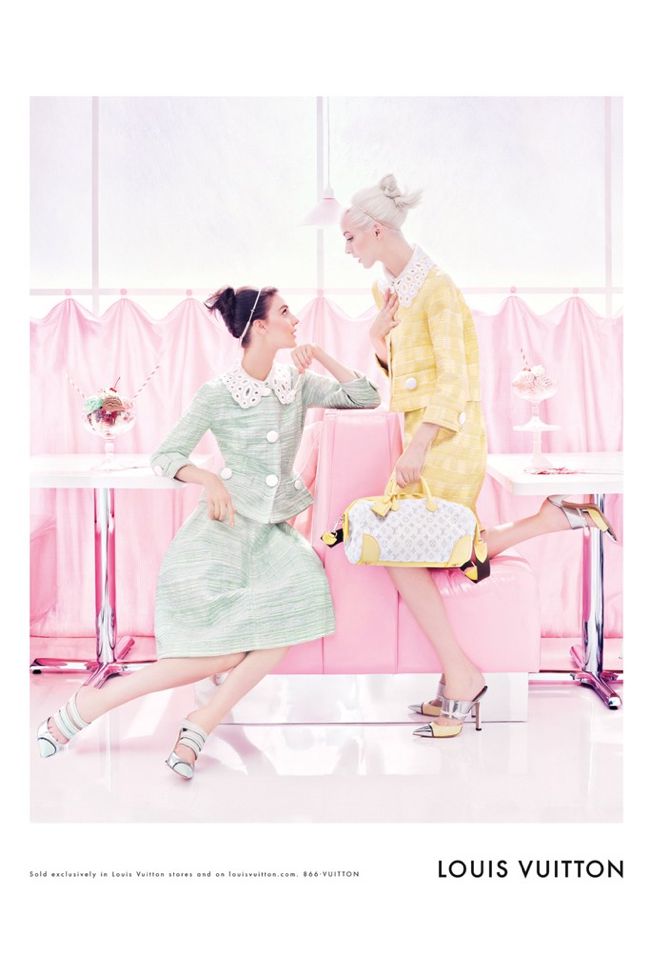 Jil Sander
Versace
The colors are just so pretty!!
Winged Creatures.
This trend is taking flight (I'm so clever).
Marc by Marc Jacobs
(i adore this dress, by the way. adore.)
Old Navy (all three)
Chiffon, everywhere.
Floaty. Sweet. Romantic.
shirts, skirts, scarves, dresses.
it's THE fabric for spring.
Forever 21 loves it!!
this also taps into the boho vibe that is still going strong
both of these pieces are from Forever 21 and under $25!
and finally, in no certain category
Alice + Olivia, Spring 2012 RTW
Please, be in my closet when I wake up tomorrow morning. Please.
that's all i got!! have a great night and stay pretty.
xo, ali